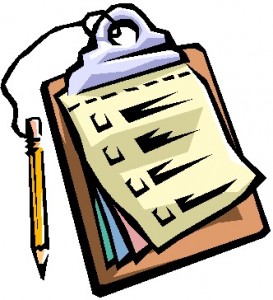 Twitter, like the Internet in general, has become a vast source of and resource for health care information. As with other tools on the Internet it also has the potential for misinformation to be distributed. In some cases this is done by accident by those with the best intentions. In other cases it is done on purpose such as when companies promote their products or services while using false accounts they created.
In order to help determine the credibility of tweets containing health-related content I suggest the using the following checklist (adapted from Rains & Karmikel, 2009):
Author: Does the tweet contain a first and last name? Can this name be verified as being a real person by searching it on the Internet?
Date: When was the tweet sent? If it is a re-tweet when was the original tweet sent?
Reference: Does the tweet reference a source? Is this source reliable?
Statistics: Does the tweet make claims of effectiveness of a product or service using statistics? Are the statistics used properly?
Personal story or testimonials: Does the tweet contain claims from an individual who has used or conducted research on the product or service? Is this individual credible?
Quotations: Does the tweet quote or cite another source of information (e.g. a link) that can be checked? Is this source credible?
Ultimately it is up to the individual to determine how to use health information they find on Twitter or other Internet sources. For patients anecdotal or experiential information shared by others with the same illness may be considered very credible. Others conducting research may find this a less valuable information source. Conversely a researcher may only be looking for tweets that contain reference to peer-reviewed journal articles whereas patients and their caregivers may have little or no interest in this type of resource.
Reference
Rains, S. A., & Karmike, C. D. (2009). Health information-seeking and perceptions of website credibility: Examining Web-use orientation, message characteristics, and structural features of websites. Computers in Human Behavior, 25(2), 544-553.